Looking for replacement tyres?
Most Midas centres now offer full tyre services, with a huge range of replacement brands available to suit your motoring needs.
Our technicians can inspect, rotate and balance your tyres, either as part of a Midas service or just when it comes time to replace them.
We can help you determine the right fitment for your vehicle and can advise you on how to get the most out of your tyres.
Safe drivers know how important tyres are; call Midas today for a free tyre check & report.
Our recommended tyre brands include: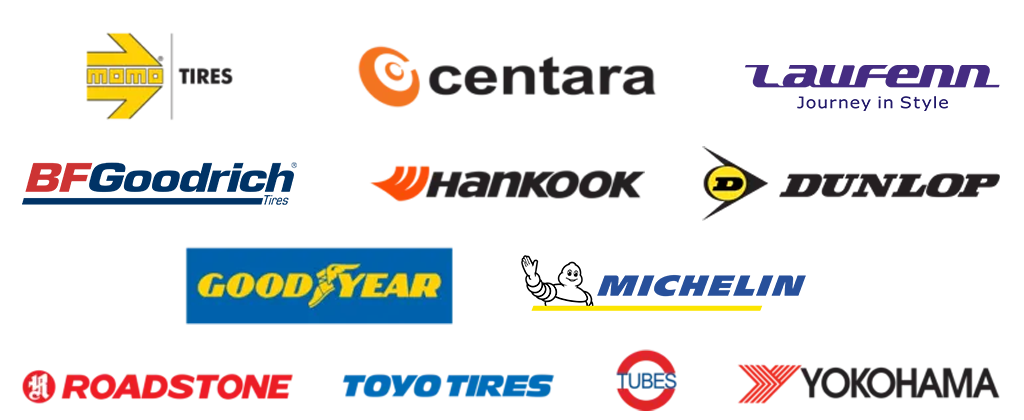 Get help from Midas, your car tyre replacement experts.