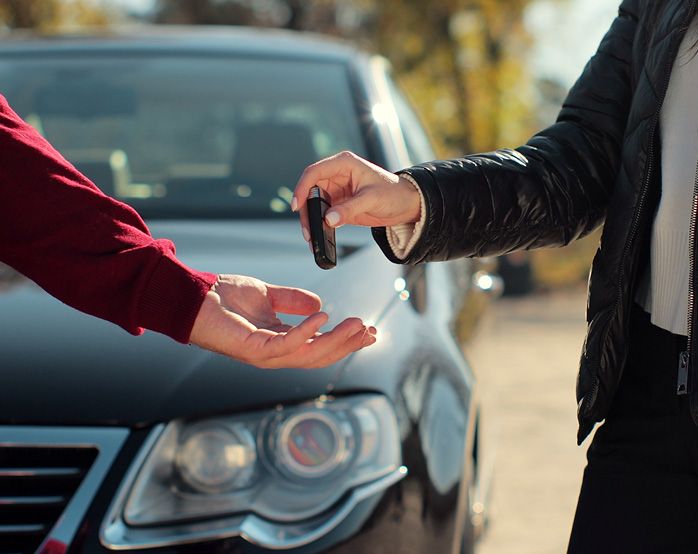 What You Should Look For When Buying A Used Car
Buying a car is a big decision. It's also one that you don't want to make on a whim. In fact, it's important to research your options and consider all of the pros and cons before making any purchase.
When it comes to buying a new or used car, there are a lot of factors to consider. You need to know how much money you have available for your purchase, what kind of vehicle you want, what kind of features are important to you and so on.
The good news is that this process has become much simpler than ever before. Thanks to the internet, finding a vehicle has never been easier. All you need is an Internet connection and some time on your hands and boom: You're ready to buy!
Buying a used car can be a great way to get a vehicle that's been well-maintained and comes with a lower price tag than a new one. But it can also be risky if you don't know what to look for.
When shopping for your next used car, here are some things to keep in mind:
Finding what's right for you
Buying a car is a big decision, and you want to make sure you're getting the right one for your needs.
First, decide if you'd prefer a hatchback or small SUV, which have strong city driving capabilities due to their light steering and small economical engines. If your daily drive is long or you like to road trip, however, the superior ride, stronger performance and features of mid-sized sedans or bigger SUVs might suit you better. There's no such thing as the perfect car—but there is the perfect car for you!
Background
Check the vehicle's history report and make sure there aren't any red flags on there. You could find out crucial information such as:
If the car has been stolen or reported in an accident
Market value
Any current finance
Potential odometer rollbacks
Current and valid registration
Price/Kilometre comparison against similar cars in the market
You should also check the car's logbook to get accurate and first-hand evidence of its service history. If the car does not have a logbook or if it doesn't seem to be up-to-date, then that's a clear sign it might not be the right purchase for you.
Inspection
Ask to see the vehicle's service history. Regular servicing by a qualified mechanic, according to the manufacturer's specifications, makes mechanical problems less likely. It may also give you clues about future servicing requirements.
Make sure the car has been inspected by a professional mechanic. If possible, have the seller take it in for an inspection before you buy it. Make sure they agree to pay for any repairs that are needed before the sale is finalized.
Compare
When you start looking for a used car, motorbike or scooter, the range of makes and models can be overwhelming. Price is not the only consideration when choosing your new vehicle. If you buy from a dealer, it's important to understand that the dealer isn't just selling you the vehicle – they're also selling you their aftersales service.
You need to make sure that the dealer offers a service that meets your needs. For example, if you're planning to go on long journeys regularly then you'll need to buy from a dealer who has a good service network in place so that you can get your vehicle fixed quickly if it breaks down during your journey.
Take someone with you
Having someone go with you will allow for a second opinion and insight into potential problems that you might not necessarily see, especially if you're being dazzled by the salesperson. This will also help when it comes time to negotiate.
Ideally, if you have a relative or friend that is a mechanic or has experience in cars, then you'll be sure to know that their advice is accurate. They'll be able to look and listen for things that just don't seem right. It might even be worth paying for a mechanic to also inspect the car for peace of mind.
Create a Checklist
You've been looking forward to buying a used car for a long time, and now the time has come. You're finally going to get yourself behind the wheel of your very own ride, and you want everything to be perfect.
But how do you make sure that every step of the process goes smoothly? How do you know what questions to ask and what details to look for? It can be daunting!
Don't worry—we've got your back. We've put together this checklist of things to look for when making your purchase. Just print it out and bring it with you when you go shopping. And don't forget to check off each item as soon as you find it!