205 Great Eastern Highway,
Midland WA 6056
Get Directions
Contact: Darren Kinsella
Ph: (08) 9250 3739 Follow us:

Trading Hours

+

CLOSED

Today
7:30 am - 5:00 pm
Tomorrow
7:30 am - 5:00 pm
Thursday
7:30 am - 5:00 pm
Friday
7:30 am - 5:00 pm
Saturday
8:00 am - 12:00 pm
Sunday
CLOSED
Monday
7:30 am - 5:00 pm
Automotive Services available at Midland Tyre & Auto Service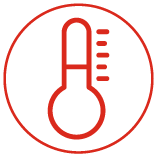 Cooling Systems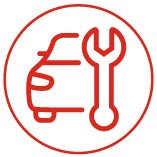 Mechanical Repairs
Also providing Car, SUV and 4WD service to Midvale, Greenmount, Hazelmere, Bellview and Stratton
Follow us on Facebook for local news and special offers
Why Choose Midas Midland Tyre & Auto Service?
Just ask our customers
Darren and the team down there are absolutely fantastic. Extremely open with pricing and timeframes. Explained everything in black and white so I could understand it simply. Even better that it's a family owned business. Thanks again guys!
I needed to fit my new custom plate number. The new owner was so helpful, he and his partner did it for me straight away, best thing he charged nothing. It was the best service I have ever had. Thank you so much. I definitely will coming back to service my car
Mike and the team were a pleasure to deal with.
I have had all my vehicles (new and used) serviced and repaired by midas for the past 12 years. On a trip recently from the country to Midal the front drive shaft on my vehicle collapsed. It was around 2pm when this happened. I rang Mike at Midas in Midland and we arranged for the vehicle to be towed to Midas. Mike arranged for the parts to be delivered and he replaced both drive shafts the next morning. The repairs were completed by 12noon in time for me to return home, Thanks Mike friendly and excellent service. Typica Midas service reliable on time and value for money. My sister was not happy with her dealer sevices so I introduced her to Midas in Midland. She now swears by Midas.
Can't recommend highly enough. First time visitor and the boys couldn't help me out enough. Will definitely be back
Great service very thorough and the staff is friendly and very helpful with your inquiries will be back for next service
Booked car in and was introduced to the new manager Mike. WOW!! great customer service, very detailed in what was required on top of the usual service, very satisfied with his explanation of the extra work that was done. Well done Mike and your mechanic who worked on my car. Poor now, lol but extremely satisfied with the service.